Recently, several individuals are asking if eToro is legit or if it is already losing money. Aside from the fact that eToro has a one million bankruptcy insurance from Lloyds of London, we need to be sure that they will not be bankrupt. We can do this by checking the company's revenue, net income, assets and liabilities.
I was able to grab hold of the latest financial report of eToro as follows:
================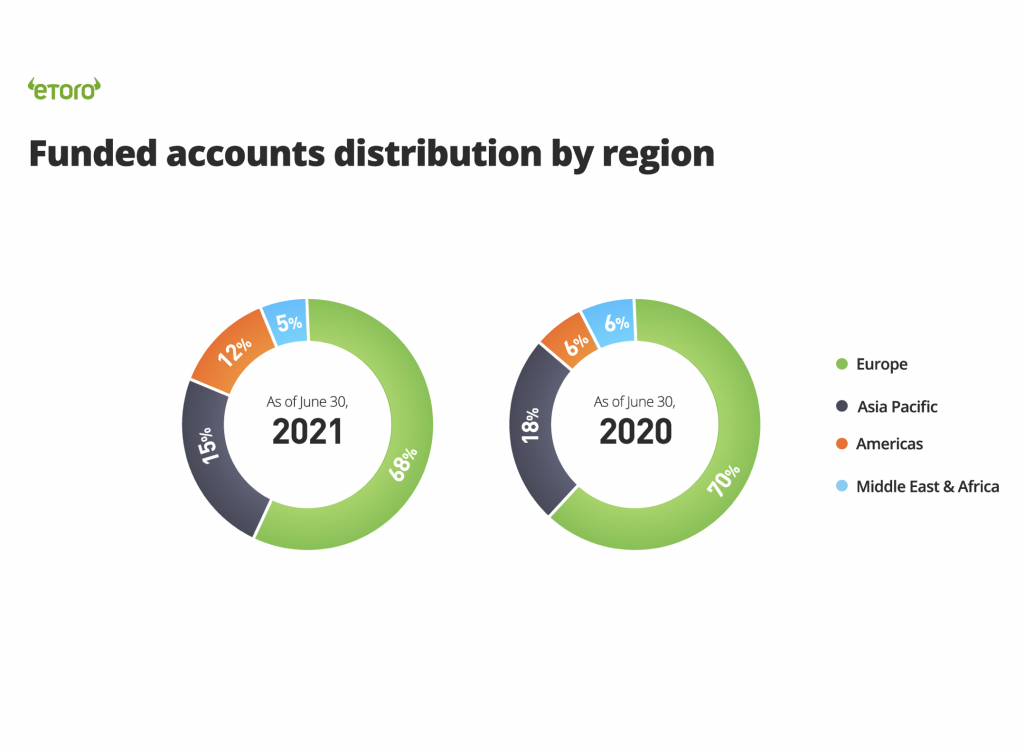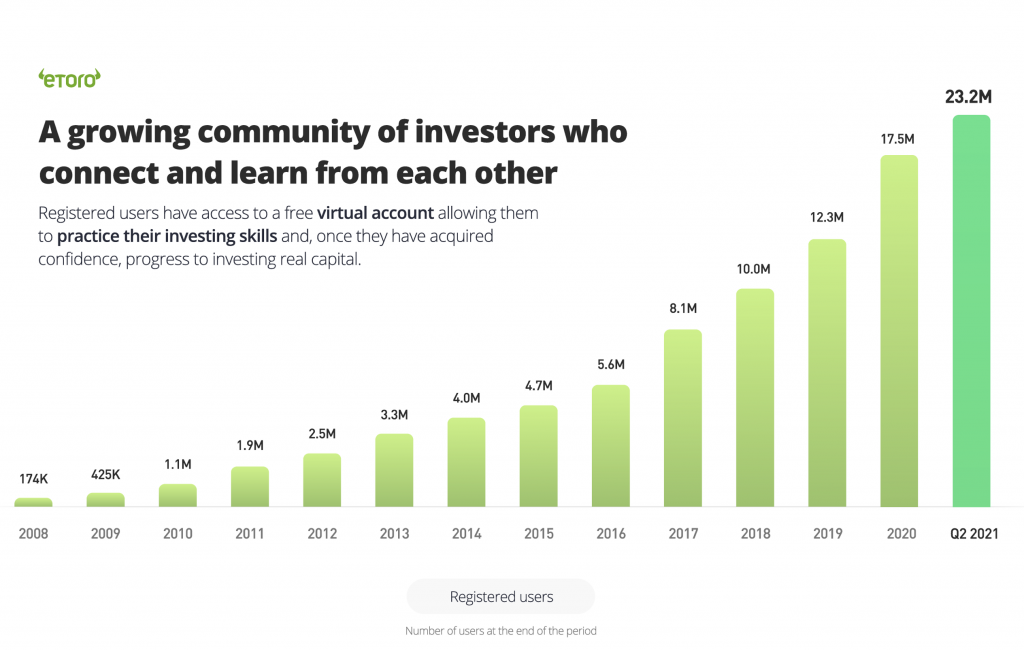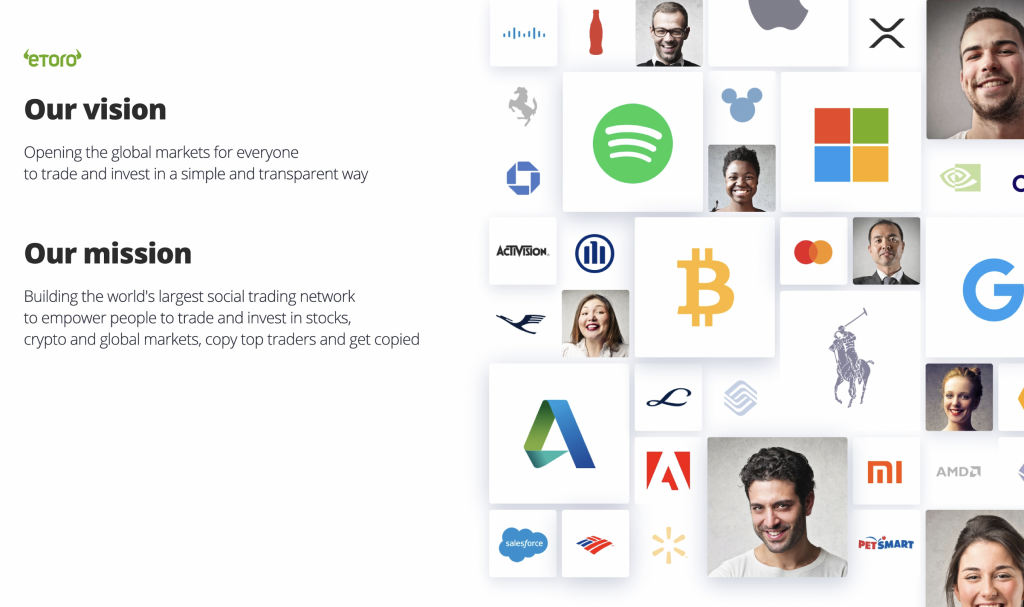 Social investment network eToro reports continued strong momentum
Total commissions of $362 million up 125% year on year
New York, 25 August 2021 – eToro Group Ltd ("eToro"), a multi-asset investment platform that empowers people to grow their knowledge and wealth as part of a global community of successful investors, today announced its second quarter 2021 interim financial results.
Financial highlights for the quarter ended June 30, 2021:
– 2.6 million new registered users, up 121% compared to Q2 2020;
– total commissions of $362 million, up 125% compared with Q2 2020;
– net trading income of $291 million, up 136% compared with Q2 2020;
– as of 30 June 2021 assets under administration were $9.4 billion.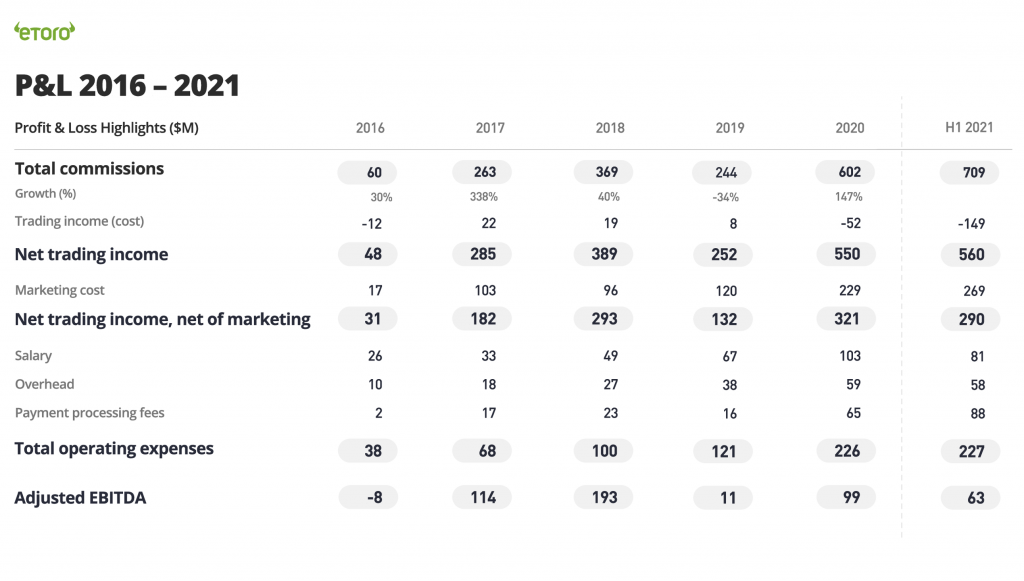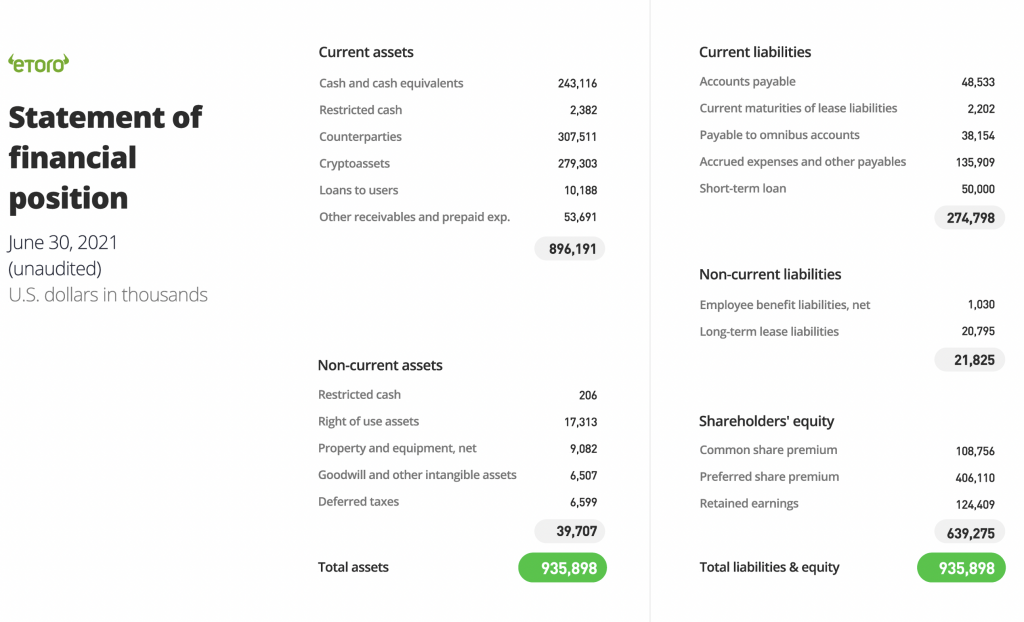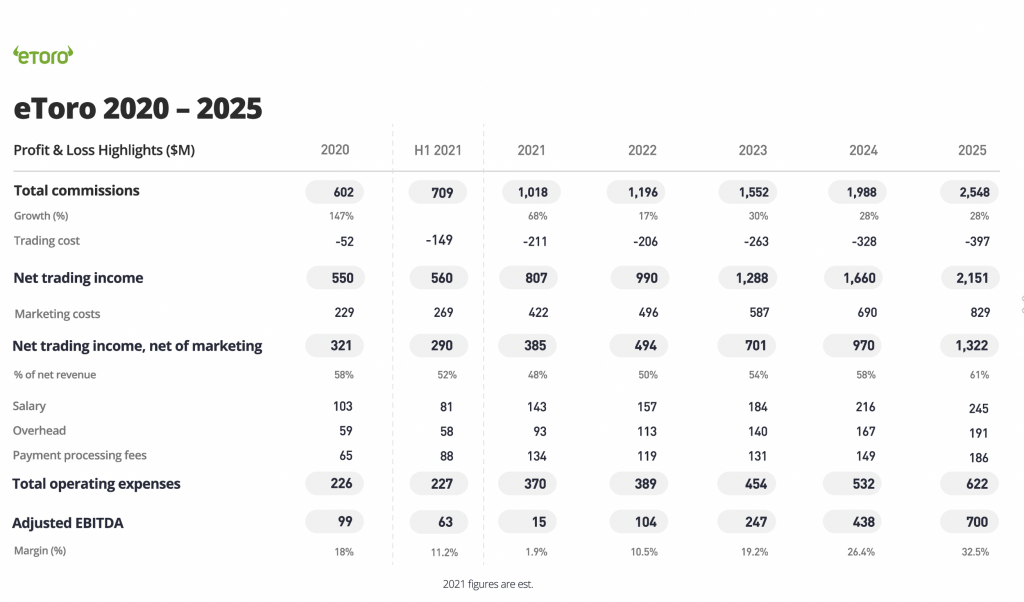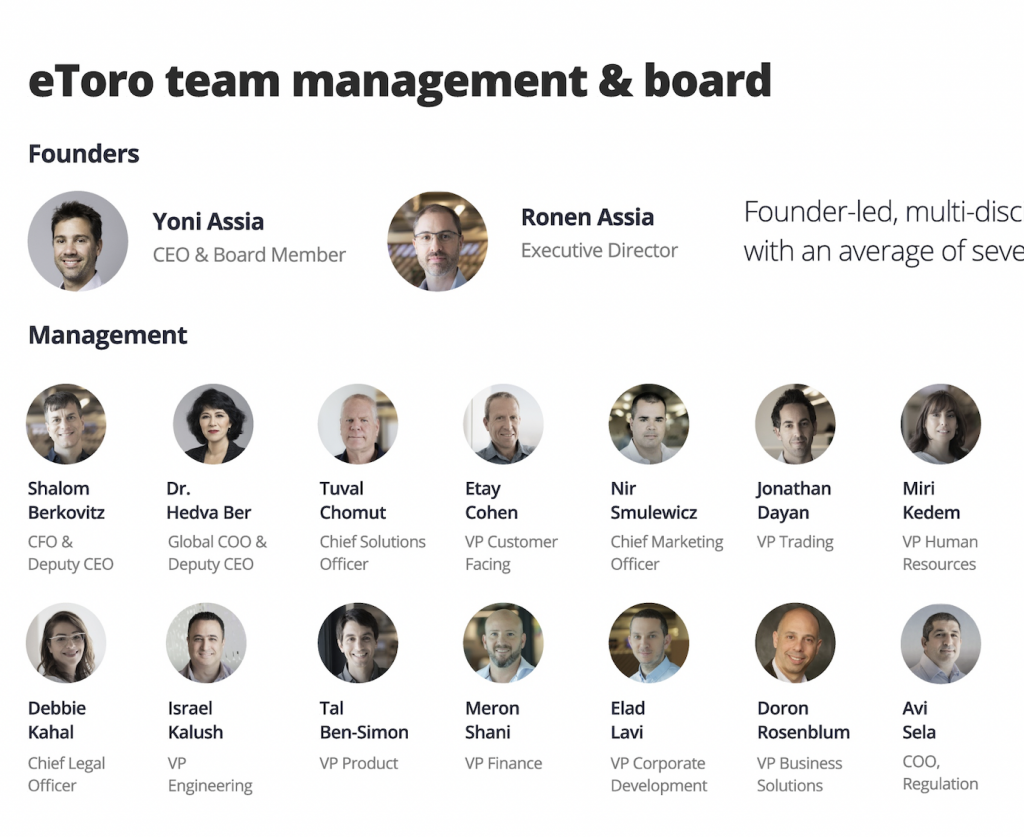 Yoni Assia, CEO and Co-founder of eToro, commented: "We continue to see strong positive momentum and our Q2 numbers demonstrate ongoing growth in new registered users and total commissions. In line with this, funded accounts grew by 158% year on year to 2 million as of 30 June 2021."The rise in self-directed investing and eToro's growth are underpinned by long-term secular trends in investor behavior. We believe that investors are primarily looking for three things from a platform: (1) simple access to the assets they want to invest in, including cryptoassets, (2) an intuitive and user-friendly mobile interface and (3) financial education, including the ability to draw on the knowledge and insights of other investors. By providing all three in one platform, we are confident that we can lead the democratization of investing and continue to grow our share of an expanding market."

Business highlights:

– Crypto investing: eToro added 10 new cryptoassets in recent months including Dogecoin and Shiba Inu. eToro has also expanded its holistic crypto offering with the launch of ETH 2.0 staking.
– Financial education: the newly launched eToro Academy is an education hub providing users of all levels of investing experience with free resources to improve their understanding of financial markets. eToro understands that people learn in different ways so the eToro Academy offers a variety of resources including written guides, videos, webinars and podcasts, as well as in-person and online training courses.
– Sponsorship: the sense of community amongst sports fans is closely aligned with eToro's social features and eToro has continued to expand its sports sponsorship. It is proud to partner with more than 25 football teams including clubs from the English Premier League and German Bundesliga.eToro's Americas business accounted for 12% of funded accounts at the end of Q2 2021 up from 6% at the end of Q2 2020. eToro Americas consists of the U.S. and Latin America. eToro's offering in the U.S. launched in 2019 and is currently limited to crypto and copy trading. It has grown considerably over the past year and eToro is excited to expand its product range with the launch of stocks later this year.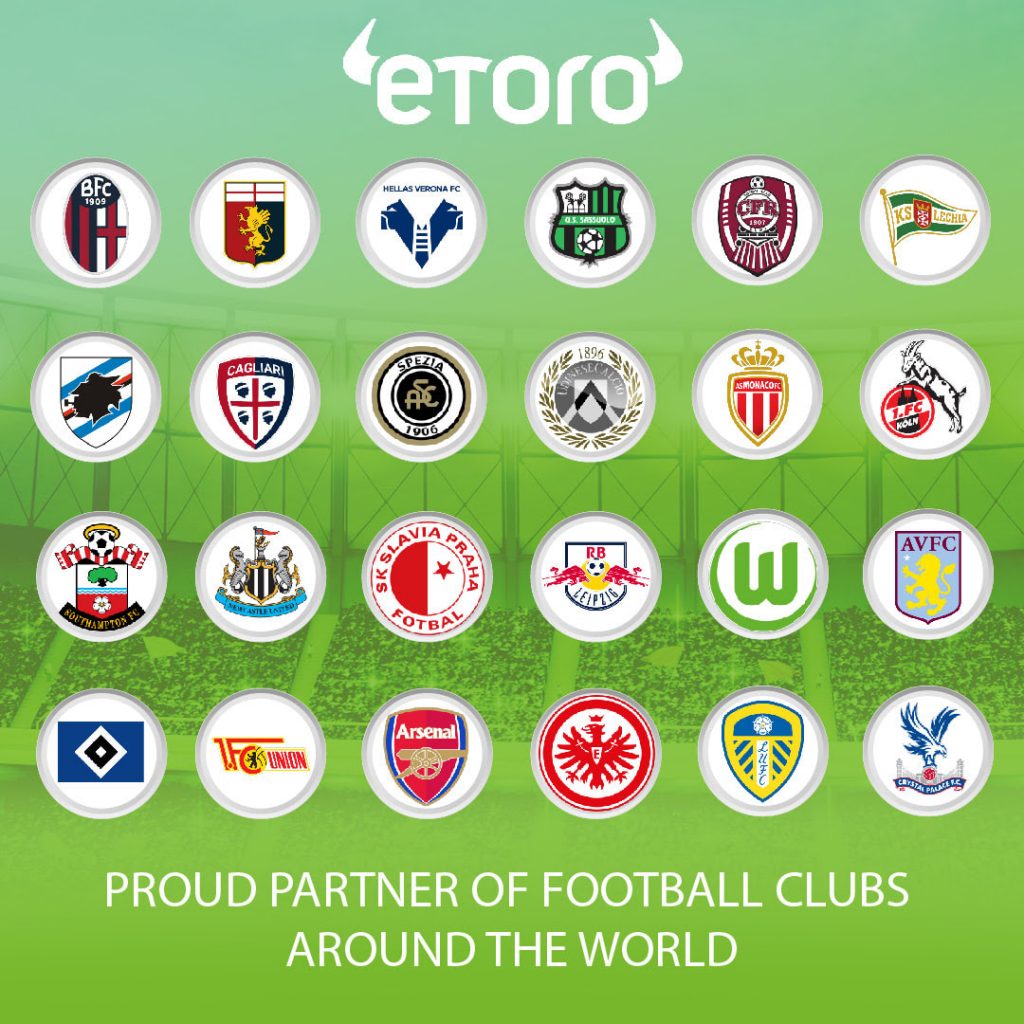 Cryptoassets drove total commissions in the second quarter of 2021 reflecting strong interest from retail investors in crypto markets. Interest was diversified across the cryptos offered by eToro with the highest trading volumes in BTC, XRP, ETH, ADA and DOGE. eToro has seen a pattern over time, with increased trading activity in a particular asset class or market influencing eToro's total commission in certain quarters or years. Looking at Q2 2020 to Q2 2021, unprecedented COVID induced market volatility, oil going negative for the first time in history, and crypto reawakening from its hibernation to reach all time highs, all impacted investor behavior. The diversity of eToro's product offering and its global footprint support sustainable long-term growth in eToro's total commissions across different market conditions.
Net income was negative $89 million primarily due to a non-cash charge of $71 million in stock-based compensation for eToro employees and $36 million of transaction costs related to the business combination with FTCV. Adjusted EBITDA was $33 million for the second quarter of 2021.
Shalom Berkovitz, CFO and Deputy CEO said: "eToro is on track to hit our 2021 forecast supported by a strong second quarter*. We remain focused on growth rather than short term profitability and have therefore continued to reinvest income across our marketing channels and in the continued expansion of our product offering and global presence.
"Looking beyond the Q2 numbers, the volume of new users joining eToro and overall trading activity on the platform has slowed to date in the third quarter compared to the all time highs of H1 2021. We were conservative when we prepared our forecast and anticipated varied market conditions and retail investor behavior."
eToro's platform provides retail investors with the opportunity for social collaboration and access to multiple different financial products from commission-free fractional shares and ETFs through to commodities and cryptoassets. eToro also offers users the opportunity to copy other investors with its patented CopyTraderTM offering. As a result of its existing global footprint and the breadth of its product offering eToro is uniquely positioned to generate sustainable growth.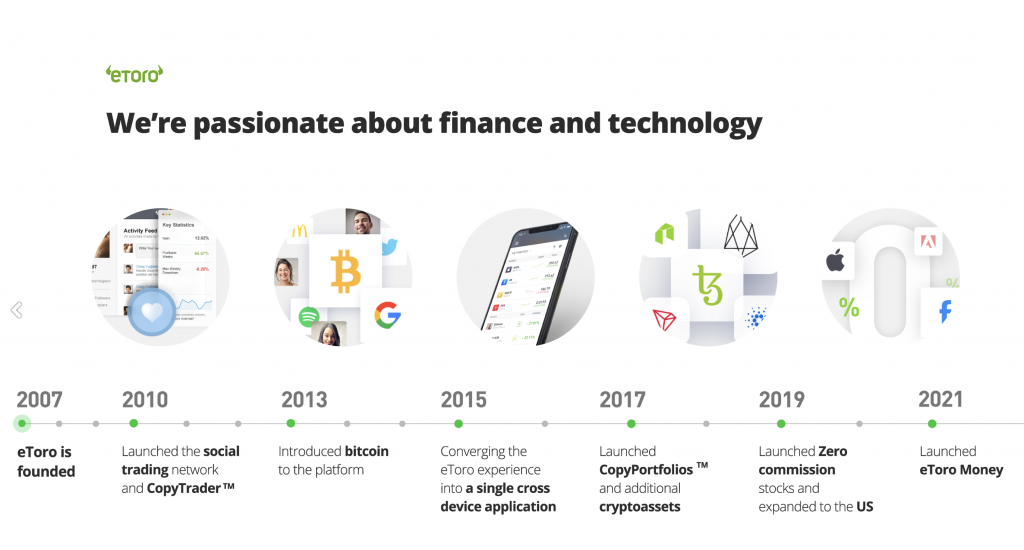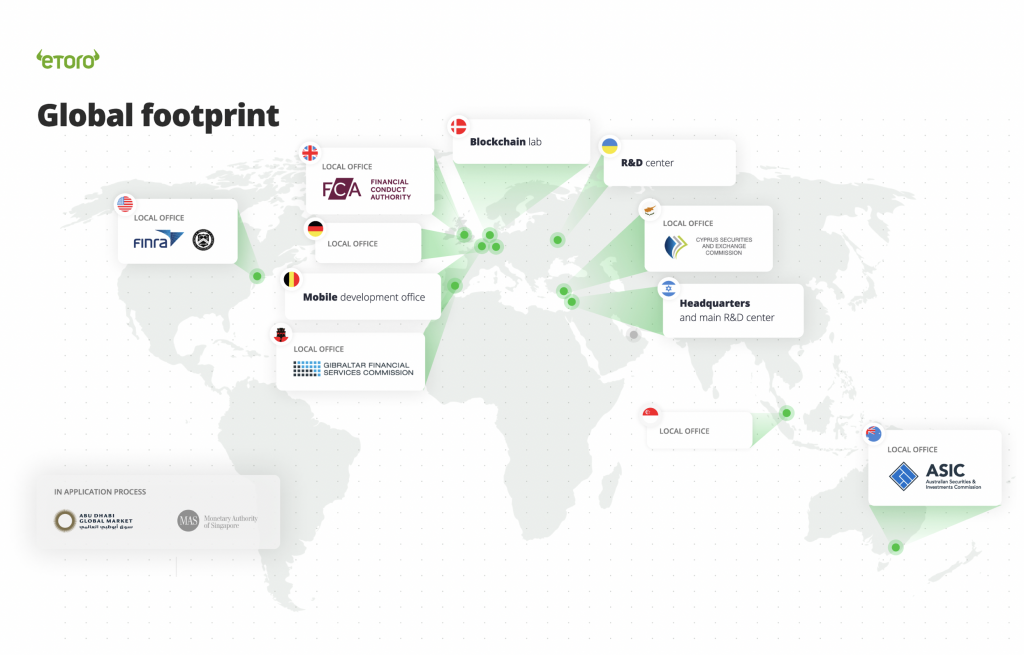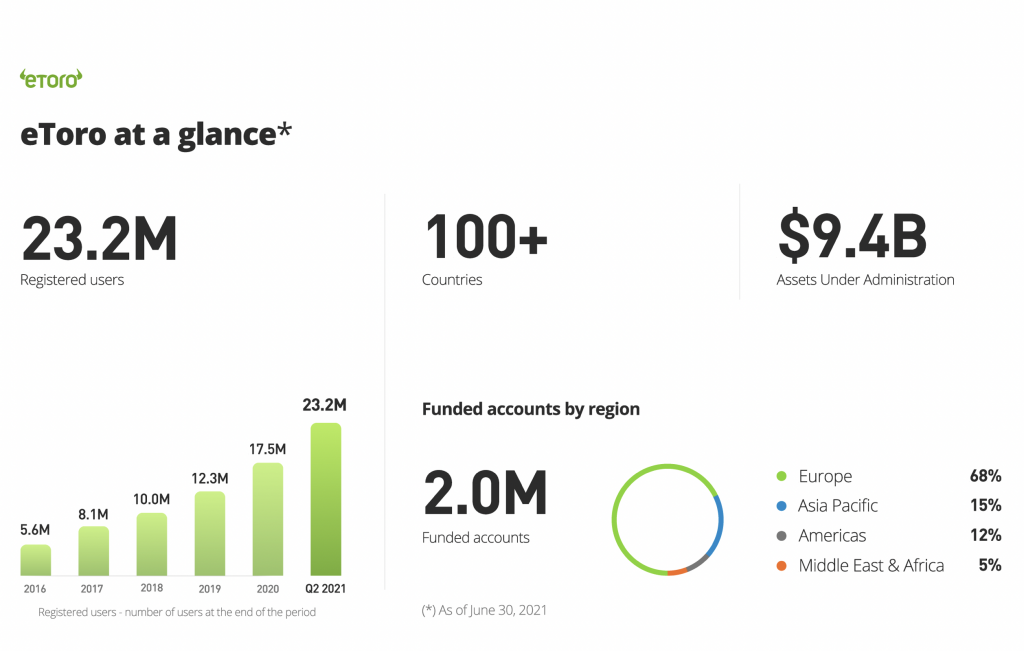 Contacts
Public relations
PR@etoro.com
Investor relations
investors@etoro.com
Suggested Links:
Copy Trade mjtfernandez Dividend Stock Portfolio in eToro